TD Haulage Ltd has grown out of the Timber Industry in the North Island over the past 40 plus years.
Over the years TD Haulage has diversified into the bulk cartage of many bulk products such as Woodchip, Roading Metal, Fertiliser, Palm Kernal, Post Peelings, Reject Chip, Coal, Sawdust, and Bark.
We specialise in Timber & Palletised Cartage, operating 44 tonne-rated gear throughout New Zealand's North Island.
TD Haulage welcomes any new enquiries relating to any cartage requirements.
For all enquiries call 0800 88 55 66 or 021 248 8802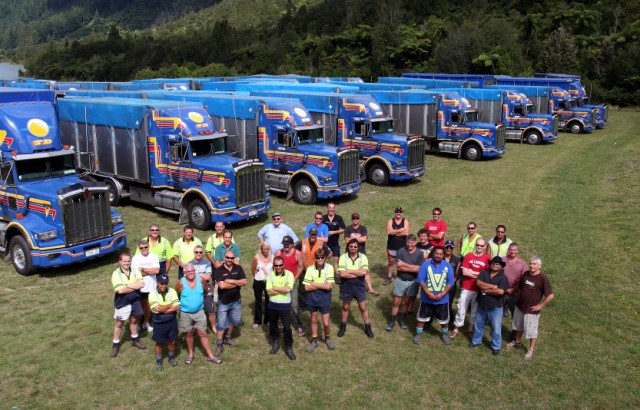 Dynes Tractors is a specialised operation which specialises in the bulk movement of products involving small distances on mill sites, or any site required.
We operate Quad Belarus tractors with super coffin trailers.
For any enquiries, call...
Derek
 021 941 170
Dynes Workshops Ltd are based in Mt Maunganui, with staff of approximately 7.  We have dedicated mechanics with our workshop operating a full day shift with mechanics on standby for the night-shift if required.
Trucks are serviced on a kilometre schedule, and up to 3 trucks a day are rostered for servicing.
For any enquiries call...
Ross - Head Mechanic
  021 816 538 or
  (07) 928 1449 (Direct Workshop Phone Line)
Cameras are installed throughout the  North Island to assist in the control of certain bulk products, and phones are manned 24/7.
No job is too small. For all enquiries, Click Here
Dynes Engineering Ltd is based at 100 Newton Road, Mt Maunganui.  Four Engineers operate 5 days a week, repairing all trailers and truck bins, and helping finish all engineering requirements to both TD Haulage and Godfrey Haulage fleets.
Tig welding, Aluminium welding and all Steel welding are part of the services provided from our premises in Newton Road, Mt Maunganui to our fleet.
For any enquiries, call...
Ash - Head Engineer
  021 240 5280 or 
  (07) 928 1450  ( Direct Engineering Workshop Line)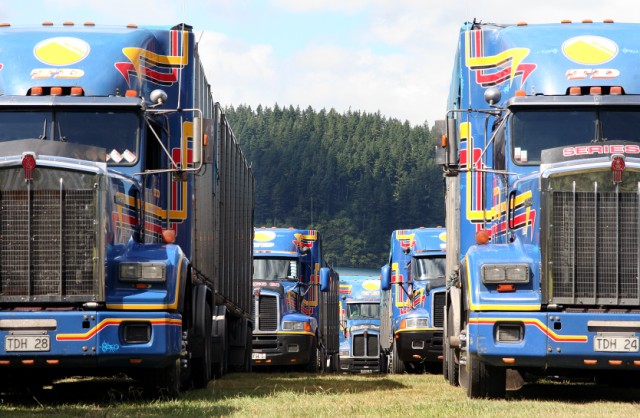 Dynes Management Ltd is the management company for our operations.
For any issues or questions please contact the following:
John - Managing Director
  021 942 131
Derek - Pricing
  021 941 170
Office
  07 928 1456